Proceedings of RSEP Conferences have been included in the Web of Science™ Core Collection, Conference Proceedings Citation Index, Thomson Reuters/Clarivate Analytics.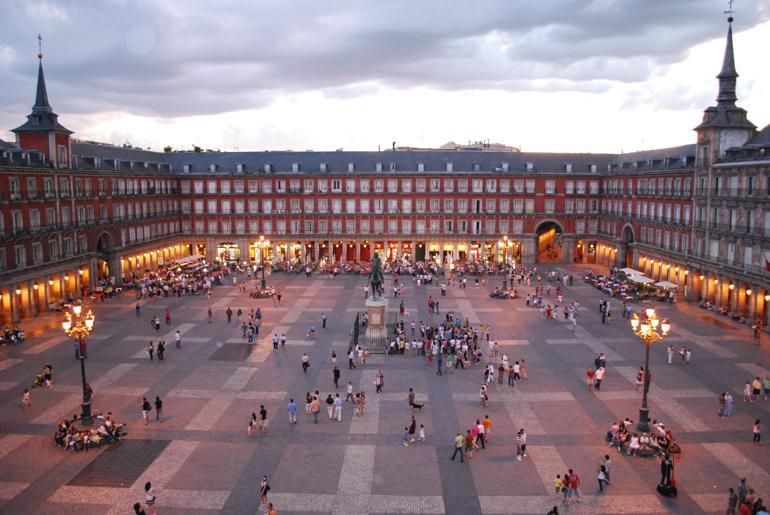 CALL FOR PAPERS
RSEP invites the Business, Economics & Finance included thematic studies and presentations to the "27th RSEP International Conference on Economics, Finance & Business", which will be held on 8-9 September 2022 in Madrid, Spain.
The participants can prepare their submissions under the title below:
Accounting, Behavioral Finance, Corporate Finance/Governance, Econometrics, Economics of Innovation, Education/Education Economics, Environmental Economics, Emerging Economies, Energy Studies, Entrepreneurship, Financial Economics, Gender Economics, Health Economics, Human Resources, Industrial Organization, International Economics and Trade, International Finance. Investment, Islamic Economics/Finance, Knowledge Economics, Labor Economics, Growth & Development, Macroeconomics, Management, Microeconomics, Marketing, Monetary Economics, Political Economy, Public Economics, Regional Studies, Risk Management, Small and Medium-Sized Enterprises (SME), Tax Policies, Tourism/Tourism Economics.
CONFERENCE WILL BE DONE ON-SITE
Note: Participants who do not have the opportunity to attend face to face, they can connect to room via Zoom online/live.
Abstract Submission Deadline: August 30th, 2022.
Full Paper Submission Deadline (Optional): September 1st, 2022.
Early Registration Fee: 265 EUR Deadline of early payment: July 8th, 2022.
Registration Fee : 365 EUR Deadline of payment: September 1st, 2022.
Conference schedule
Thursday, September 8, 2022
8.00 am - 4.00 pm Registration
8.30 am – 10.30 am Session-I
10.30 am – 10.45 am Coffee break
10.45 am – 11.30 am Session-II /Keynote Session
11.30 am – 1.30 pm Session-III
1.30 pm -2.30 pm Lunch / Hosted by RSEP
2:30 pm - 4:30 pm Session IV
4:30 pm - 4:45 pm Coffee break
4:45 pm - 7:00 pm Session V
Friday, September 9, 2022
9.00 am – 1.00 pm Session VI /Online Session
Conference Venue
RAFAEL HOTELES PIRAMIDES
Paseo de las Acacias, 40. 28005 - Madrid. España / Tel: +34 915 171 828 | piramides@rafaelhoteles.com​